Compass Investors AdvisorAdvantage™
THE HORIZON™ ADVANTAGE FOR FINANCIAL ADVISORS
Welcome to Compass Investors AdvisorAdvantage™
OPENING NEW DOORS WITH COMPASS INVESTORS' AAA STRATEGY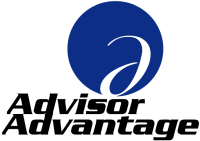 Most American workers have an employer-sponsored 401(k) plan (or IRA) and more pronouncements of how "unready" Americans are for retirement appear every day. Plan participants defaulted into Target Date Funds at best can expect a 5-8% annualized investment return during their working years, and those trying to go it alone will likely average a miserable -2 to 5%, leaving them woefully short of obtaining
Retirement Income Security.

---
Compass Investors' AdvisorAdvantage™ helps you deliver greater value to existing clients and set yourself apart from your competition when prospecting all while substantially increasing your own bottom-line.
---
Performance that matters
Would your clients and prospects want to learn more if you could show them a way to ride the top line on the chart below?
That top line shows the back-tested performance history of Compass Investors' Horizon™ service since 1997, averaging over 12% average true investment return across more than 40 mutual fund and ETF collections its supports.
See the complete list.

While this is impressive, what our subscribers have to say is even more so.
Check out what they have to say

and feel free to contact them.
Whether you're prospecting for new clients, or looking to significantly expand your current book of business, our easy-to-use, high performing Horizon™ service can help you do BOTH.
COMPASS INVESTORS HORIZON PERFORMANCE CHART*